Bandit from the Movie Rango Wallpaper
&nbsp
Free and Legal Music Downloads! Act Now!
HD wallpaper of one of the bandits with his face on fire from the 2011 CG animated movie Rango wallpaper still image.
Download the Rango Movie Soundtrack Now!
Get a Rango Original Movie Poster!
An awkward chameleon named Rango aspires to be a swashbuckling hero and finds himself in a Western town plagued by bandits and is forced to literally play the role in order to protect it. This movie is an action adventure story taking place in the Mohave desert where the animals dress in western cowboy attire and live a wild west lifestyle. Rango is based on an original idea by "Pirates of the Caribbean director Gore Verbinski. In it, Johnny Depp stars as a Hawaiian-shirt clad chameleon with an identity crisis. Rango is an oddly charismatic household pet that goes on an adventure to discover his true self. The movie co-stars Isla Fisher, Abigail Breslin, Alfred Molina, Bill Nighy, Harry Dean Stanton, Ray Winstone, and Timothy Olyphant as The Spirit of the West. Rango (2011) is a photo-realistic CG animated movie from Nickelodeon and Paramount Studios with animation supplied by Industrial Light & Magic (ILM). This still image desktop wallpaper background HD 1080p picture photo image is copyright by Paramount and Nickelodeon and is for use as desktop wallpaper and iPhone wallpaper/iPad background wallpaper only.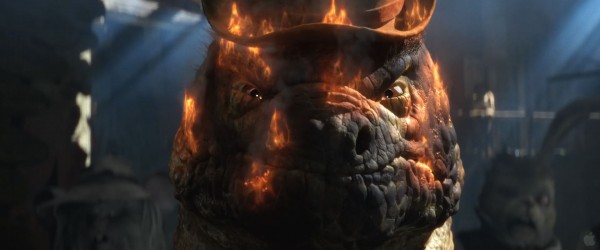 Bandit from the Movie Rango wallpaper - Click picture for high resolution HD wallpaper
Mac/PC Instructions:
Click preview image above to download or view full size free desktop wallpaper.
Right-click on full size image and select option to set as wallpaper or desktop background/picture.
iPhone/iPad Instructions:
Tap preview image above to display full size wallpaper image for the iPhone/iPad.
Touch and hold your finger on the image until the side-up menu appears and select "Save Image".
Go to Settings and select Wallpaper.
Select either the lock screen or springboard background.
Select "Camera Roll" and find the image you saved in step 2 and tap it.
Move and scale the image as desired, then tap "set" to set iPhone/iPad wallpaper background.
License and Terms of Use
These pictures are NOT stock photos and may not be used as such.
Wallpaper images are licensed for personal use as desktop backgrounds ONLY.
All commercial use of these images and pictures is prohibited.
These desktop backgrounds and wallpapers may NOT be reproduced, retransmitted, or redistributed in whole or in part, in any form or by any means, without express written consent.
Wallpaper may NOT be altered or modified.
The watermark on the picture may NOT be altered, removed or obscured.
Browse More Free Wallpaper Like This Picture: